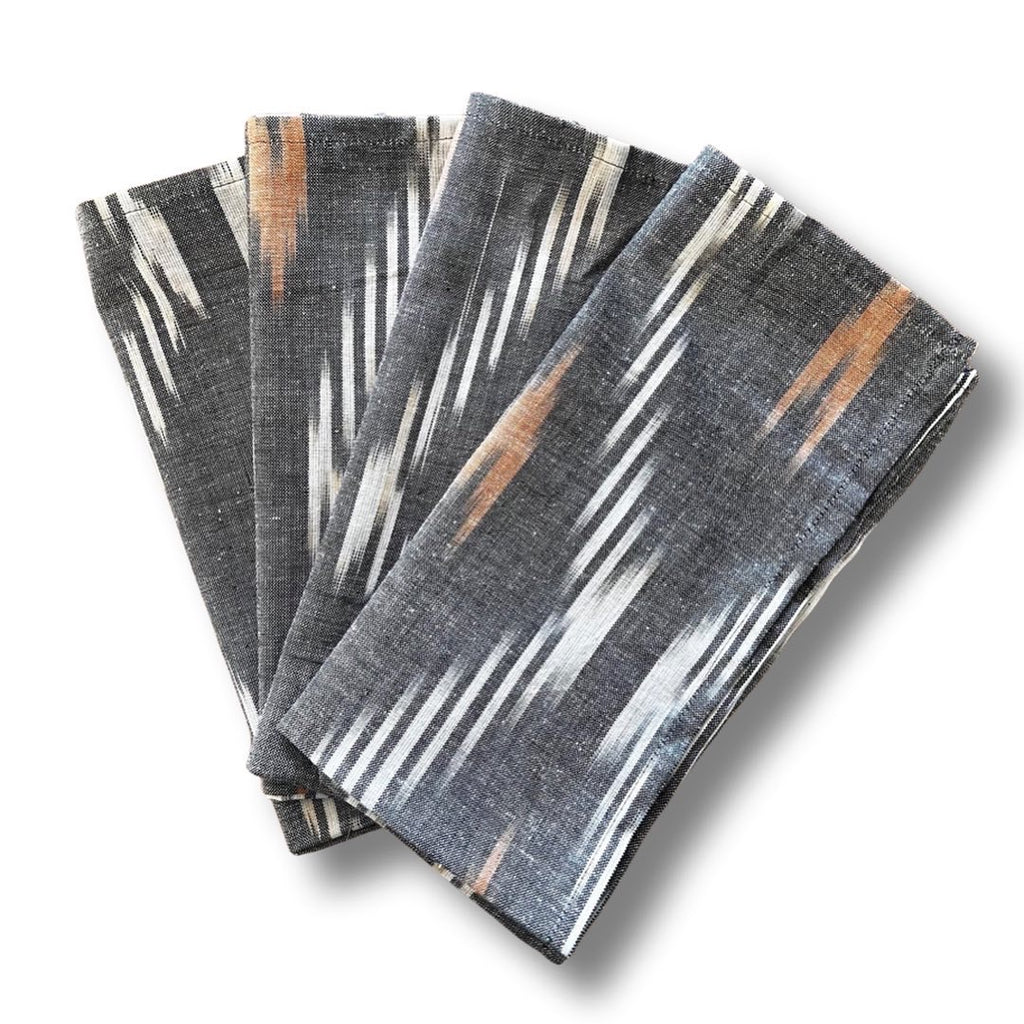 Grey Ikat Napkin- set of 4
100% cotton hand woven in India .
size- 18"x18"
Ikat (pronounced: E–cot) is a method for coloring fabric in patterns by resist dyeing. The pattern is not applied to the surface of a finished fabric, nor is it woven into the fabric structurally. Instead, parts of the yarns for the warp and/or weft are protected with a resist before dyeing.