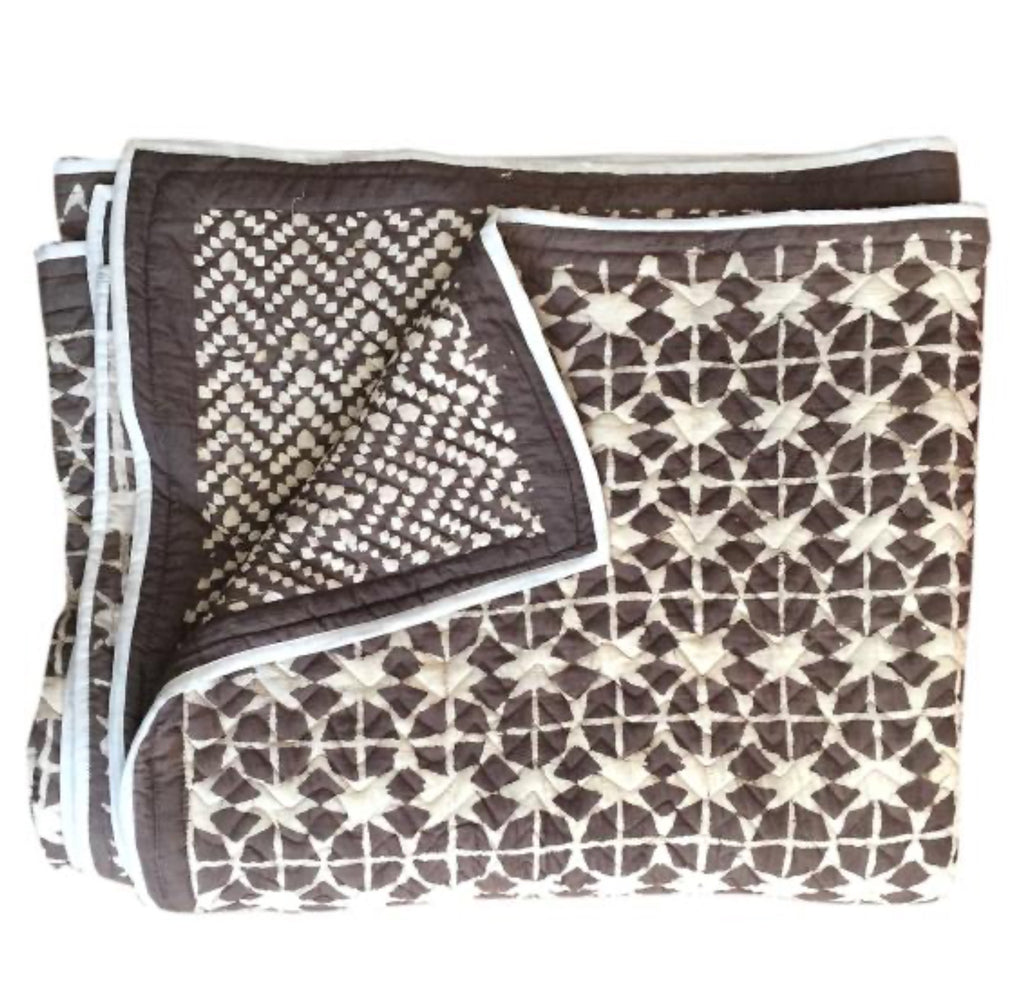 SAFED TARA (SOLD OUT)
Available in King, queen and twin size.
Reversible quilts.
Made with 100 % super soft cotton and surgical grade cotton fill.
Block printed with wooden blocks dabu(Mud resist) prints with Kashish natural dyes.
(Kashish printing is a mineral dying process using Kmno4 (potassium permanganate). kassis printing involves the use of dye and a resist. The characteristic of this dye is a full range of grey, khaki and brown shades. Kassis is a mineral produced from iron deposits (Ferrous sulphate) and works like a vat dye. Is has been produced in certain areas of region where water is mineral enriched.
Patterning can be achieved by the use of Dabu (mud-resist) as Kassis in cold vat dye. Over dyeing with indigo can give and additional range of grey tones. It can be used as an over dye to further increase the number of shades possible with natural dyes.)
This quilts are hand guided machine stitched by highly skilled stitcher of jaipur, India.